Our revenue has grown 45% on the back of Search Rescue's SEO & Google Ads service. Our SEO keyword rankings have soared and we have gained 14 new clients who are now ongoing accounts with Ergoworks.
Marnie Douglas
CEO & Founder of Ergoworks Consulting
Founded in 2016, Search Rescue was born from a vision to provide premium digital marketing services to clients across Australia. With offices in Sydney, Melbourne, the Gold Coast and Perth, we pride ourselves on being hardworking, honest, passionate and transparent; proven by the legion of loyal brands and businesses we've worked with. We are a team of highly skilled and experienced marketing nerds that are data and results-driven. We are an accomplished team that are well-versed in formulating the best customised digital marketing strategies for your business.

Committed to going above and beyond the expectations of everyone we work with, since Search Rescue's inception in 2016, we have grown a strong, skilled and honest team, each of whom are committed to the ethos of the business and are aligned with Search Rescue's mission to provide premium digital marketing services. Designed with your requirements in mind, Search Rescue offers tailor made, bespoke services to satisfy your needs and drive the most cost-effective results.

Driven by trust, respect, integrity and innovation, we believe that the fusion of our technical know-how and extensive experience gives us a clear advantage over our competitors when it comes to providing fast and sustainable services.

With a focus on real results and first-class service, Search Rescue is growing at a rapid rate and doesn't employ gimmicks to get businesses on board. We believe that by providing our clients the best possible outcome that our results will speak for themselves. At the heart of what we do is our highly skilled and experienced team, who work diligently together to deliver a first-class service at all times.
Ben Guthridge founded Search Rescue in 2016 after almost two decades of working at some of Australia's biggest digital ad agencies. Having seen that the technical elements available to businesses weren't all successfully being utilised, that marketing costs weren't transparent and that sales were prioritised over results, Ben chose to start an honest and high-performance agency, whose ethos is to deliver high quality results, without sacrificing on trust or transparency.
An avid surfer and self-confessed numbers-nerd, Ben lives in Sydney's East. He is passionate about sports, travelling and spending time at the beach with his family.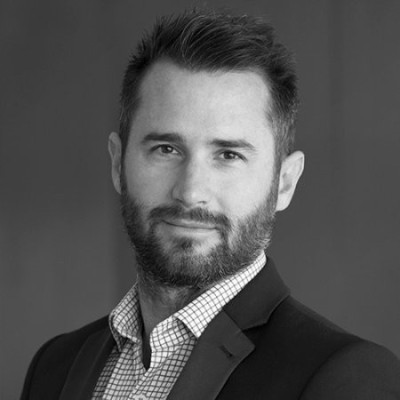 Stewart Webb is a seasoned digital marketing expert with a long tenure in assisting clients run digital marketing campaigns. 'Stew' has worked across search, social and display ads including programmatic media buying. Stew has a client first attitude in all that he does and also brings a huge, positive spirit to the sales team. Stew is a father of two and loves body boarding in his free time.
Eleni's background is now officially 20 years in advertising. Her experience is in Sales Leadership & Training, Digital Strategy & Execution, Marketing Management, Publishing, TV, Content partnerships and Radio Advertising . Eleni has worked with SME's through to Global Enterprise businesses but ultimately the basic principal is the same – she genuinely puts in her blood, sweat & tears to work with any client to help them grow their business.
Eleni is also a proud mum of two boys & lives by work hard & play hard rule in all aspects of life. For more of Eleni's background check out her LinkedIn bio – http://linkedin.com/in/eleni-endt-0717875
Some Industries We Work With
Put simply – we want your business to succeed!
Our clients stick with us long term based on RESULTS